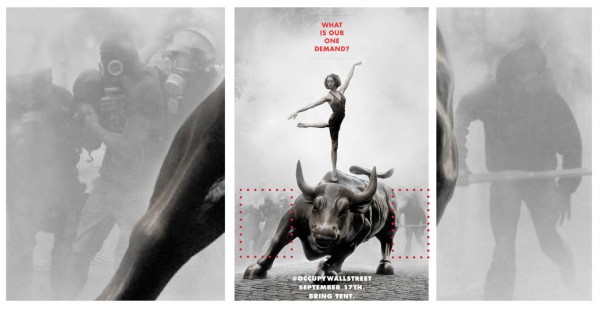 Occupy and the fast food forward movement in NY. 25-26 November in Stockholm (english)
-Tonight the 25th of November at Cyklopen: Discussion with Sundrop Carter about Occupy NY and fast food chain strikes.
Sundrop is an american jurist activist involved in many strikes in the fast food branch in USA, through the movement Fast food forward.
18:30: The bar opens. Food and beers will be available.
19:00-21:00: Introduction by Liv Marend (SAC) and discussion with Sundrop Carter.
About Occupy NY:
"Occupy Wall Street is a people-powered movement that began on September 17, 2011 in Liberty Square in Manhattan's Financial District, and has spread to over 100 cities in the United States and actions in over 1,500 cities globally. #ows is fighting back against the corrosive power of major banks and multinational corporations over the democratic process, and the role of Wall Street in creating an economic collapse that has caused the greatest recession in generations. The movement is inspired by popular uprisings in Egypt and Tunisia, and aims to fight back against the richest 1% of people that are writing the rules of an unfair global economy that is foreclosing on our future."
The bar will be open from 18:30 to midnight, vegetarian food and drinks will be there as well!