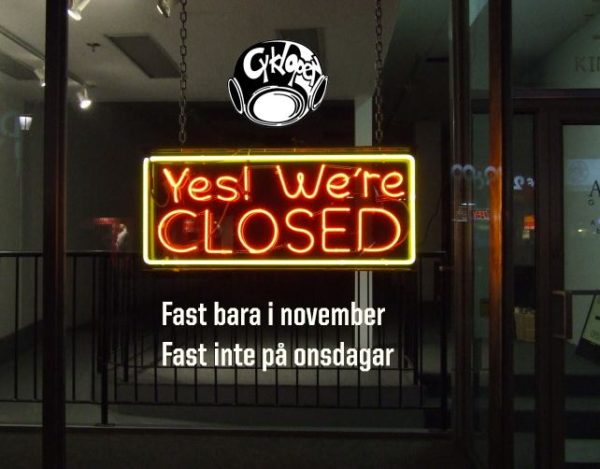 Vi har stängt i november. Volontärerna som får Cyklopen att rulla behöver lite egentid. Vi kommer laga huset lite, och Cykloperna får möjlighet att bara hänga i huset eller göra egna projekt. Det blir nice. Ibland behöver man bara chilla lite. Så inga bokningar i november. Förutom onsdagspubarna såklart, dom kör vi tills vi dör vi, och dit är alla välkomna såklart.
Ses i december, gott folk!
————
We are closed in November. The volunteers running Cyklopen need a bit of time off. We'll be fixing the house a bit and the Cyclops will be able to do their own projects in the house, or to just chill. It's going to be nice. So no bookings in November, except Wednesday pubs of course. We will have those until we die.
See you in December, people!