När:
26 maj, 2023 kl. 18:00
2023-05-26T18:00:00+02:00
2023-05-26T18:15:00+02:00
Var:
Kulturhuset Cyklopen
Magelugnsvägen 170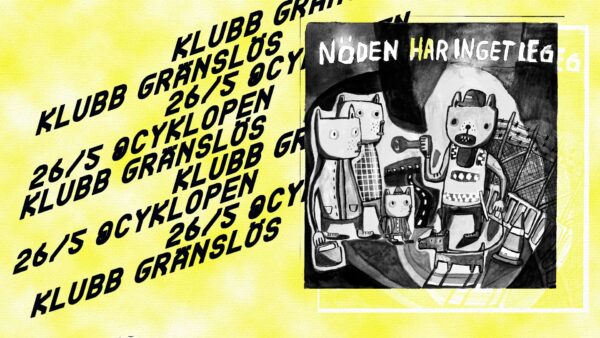 Klubb Gränslös is back at Cyklopen!
We open at 6pm! And at 7pm there will be a presentation of the Network Ingen Människa är Illegal (IMÄI). From 20.00 there will be a glowing Dancefloor w. fantastic DJs and fantastic company. There will also be food for sale if you come early!
Let's welcome the return of summer this night of MAY and unite in struggle and celebration!!
☆SCHEDULE☆
Doors 18.00
Introduction 19.00
DJs 20.00
☆LINEUP☆
TBA
before the 25th of May. 18 age limit.
Pay what you can in the door, recommended price is 100SEK.
IMÄI and Klubb Gränslös are always anti-racist, anti-sexist, anti-transphobia, anti-homophobia, anti-ableist, no borders movements. We have a zero tolerance towards discrimination and violence. There will be activists immediately visible with easy-to-spot clothes inside and outside the space to make sure guests know where to seek help if emergency or harassment occur. We will also offer service to be accompanied to the metro.
Accessibility
The walkway outside Cyklopen is made of asphalt, however there is gravel around the immediate surrounding of the house. Inside the house there is an elevator that take you to all floors. The elevator is steared by the pressing a button during the full journey. There are no doorsteps in the building and two toilets and one of them is spacious. Any other access needs, or questions around accessibility, please contact us at
[email protected]
and we will do everything we can to welcome you better.
The event is hosted by Ingen Människa är Illegal: a network that doesn't accept national borders and work to support undocumented people in Stockholm. The money will go immediately to those in the network that need economic support.