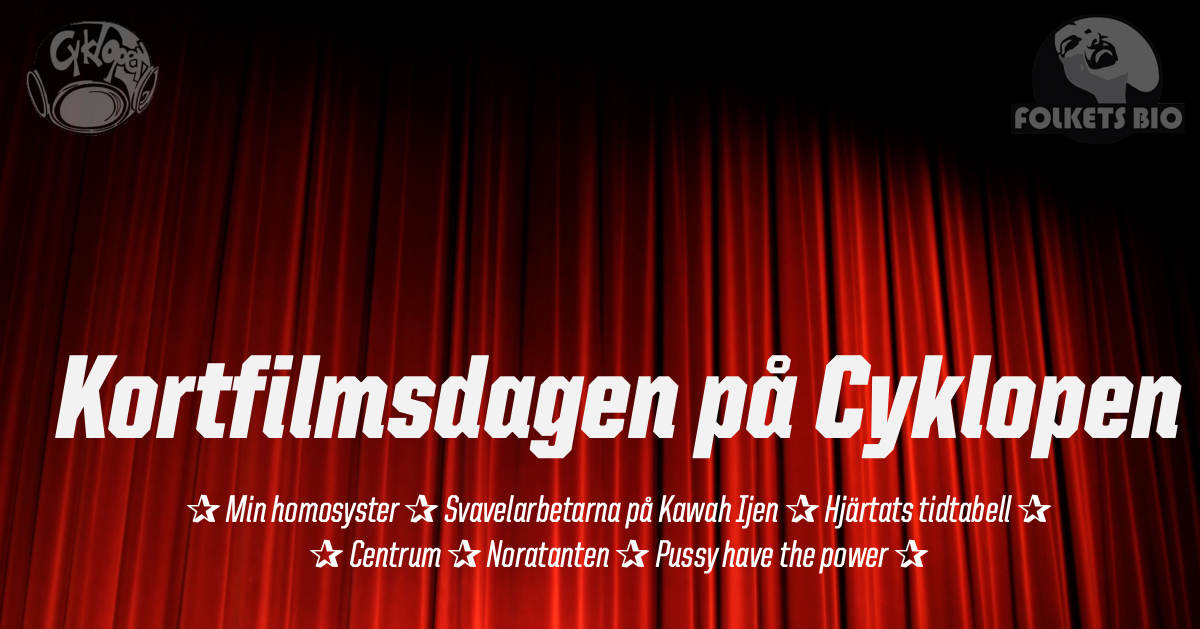 När vintermörkret vilar som allra tyngst behöver vi människor några saker för att klara oss med vett och värdighet i behåll:
• Sällskap
• Underhållning
• Popcorn
Nu kan du få alla tre på samma gång! I samarbete med Folkets Bio deltar Cyklopen i Kortfilmsdagen 2018.
Programmet spänner över teman som antirasism, globala arbetsvillkor, normbrytande kärlek, olycklig kärlek, snubbar som sabbar det roliga och livet i Högdalen Centrum.
Vi presenterar stolt:
Min homosyster, regi: Lia Hietala (15 min)
Svavelarbetarna på Kawah Ijen, regi: Carlo Falk ( 8 min)
Hjärtats tidtabell, regi: Lisa Partby (14 min)
Centrum, regi: Tuna Özer, Camila-Catalina Fernandez (5 min)
Noratanten, regi: Ninja Strååt (5 min)
Pussy have the power, Regi: Lovisa Sirén (14 min)
Dessutom: Fika, förfriskningar, eventuellt lite käk och givetvis popcorn i mängder.
21 december. Klockan 18–22. Inget inträde.